Why Get Pre-Approved?
"Pre-qualification" is different from a "pre-approval" and acts as a dry run of the loan application process. A "pre-qual" is required to be attached to any Arizona purchase contract. The mortgage lender will use details you verbally provide about your credit, income, assets and debts to arrive at an estimate of how much mortgage you can afford. The whole process may take only minutes up to an hour at the most, and is FREE!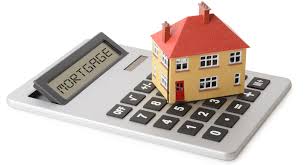 While a "pre-qual" is non-binding to the lender (because it is a verbal confirmation of information and not verified) this information may be viewed as weak by most sellers. When making an offer to purchase a seller would prefer to see a verified pre-approval letter.
A "pre-approval" is an verified look at credit worthiness such as income, assets, credit score, and employment verification in some cases.  This process will provide the seller a certain piece of mind when reviewing your offer and will give you the best opportunity at acceptance of your purchase offer. This type of letter could be the difference between your offer being accepted over the competing offers.
PLEASE CALL OR EMAIL ME TO BE CONNECTED WITH MY
LENDER PARTNER!
My mortgage calculator is available on my mobile app just text "reapteam" to 36260 for mobile download and instant access
---